Mirrors are possibly the most versatile piece of decor. These tips and tricks will have you thinking about where you can add mirrors in your home!
For rooms with few or no windows, a mirror makes the perfect sub.
And no the mirror doesn't have to look like a window to give this effect. Consider a square room with only one window. By placing a mirror on the adjacent wall you can create the illusion of an extra window. This trick is all about light - windows let light in and mirrors reflect other light sources.
For dark and dim spaces, add a mirror behind a lamp or near a light source for added glow.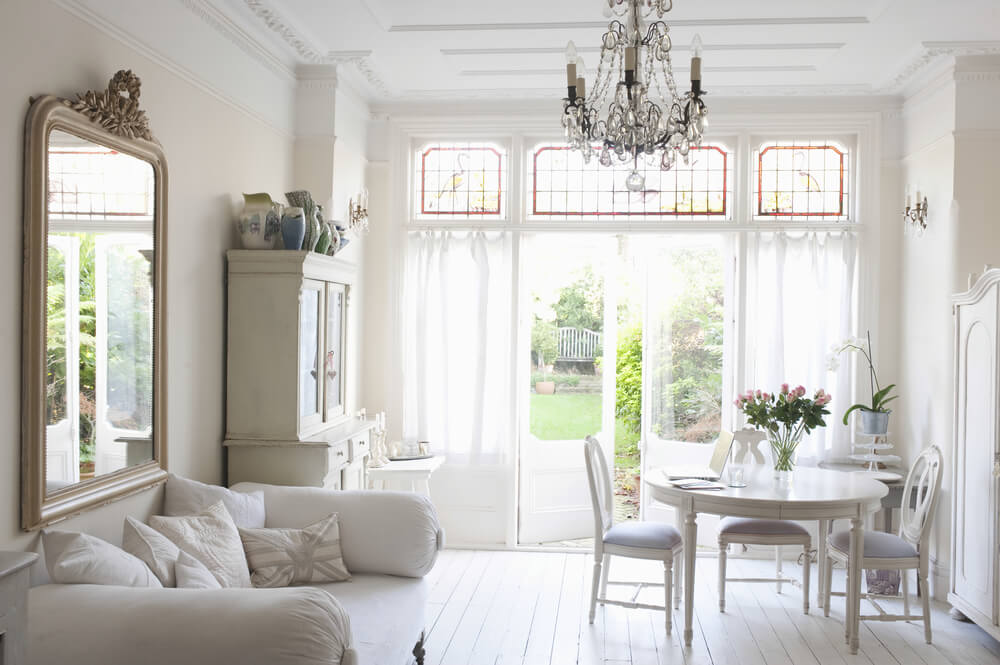 For small spaces a mirror can instantly create the illusion that the room is larger than it actually is. Mirrors reflect the lines opposite of them, so perfectly placed mirrors create the effect that a room continues on.
Ironically, the right mirror can make an expansive space seem smaller. This trick isn't so much about light and line, but about adding depth and warmth to a space as well as filling empty voids.
The rich gold frames of these mirrors help darken up blank white space.
Mirrors provide truly endless possibilities. The effect a mirror has on a space will depend on its shape, frame, size & placement.
Here at The Bell we have lots of mirrors to choose from. Antique to rustic and everything in between! Our favorite mirror trick has nothing to do with its actual use, but rather an idea of re-purposing. If you aren't into the brassy gold framed mirrors that probably once adorned your homes via Home Interior parties, we have a simple solution - REPAINT THE FRAME!!! It is as simple as removing or covering the glass, picking up a fun color of spray paint and painting away. The best part about these mirrors is that the frames often have intricate details that don't really show up until you put on that fresh coat of paint!
Yep this once had a gold frame, and black is my current favorite finish!
This is re-purposing at it's best.
Plus I love this pic because you can see this mirror's own reflection!
Love, love, love this antique mirror.